Introducing
Archies Footwear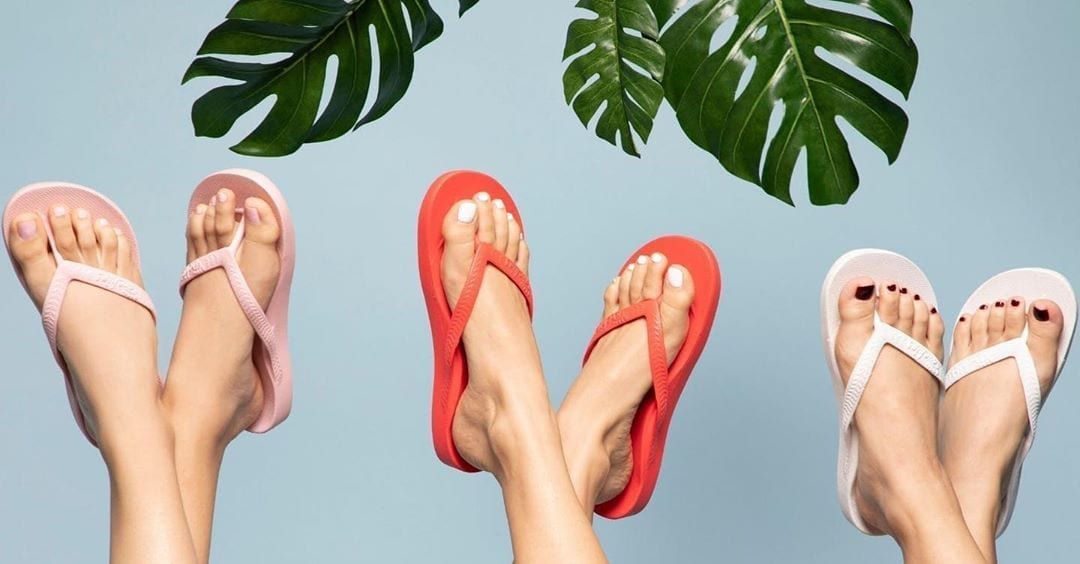 You may have heard these thongs are all the rage at the moment. But, do you know what makes these thongs so fantastic?
Archies Thongs are health professional designed with the idea in mind in trying to find the perfect summer footwear.
What Archies customers love
about these thongs?
Able to wear them all day without getting foot pain
No more clawing of my toes
No more cracked heels
Perfect if you have latex or rubber allergies
Last for years compared to rubber thongs
Large variety of colours
Frequently Asked Questions:
I am not sure what arch height I will need?
No worries, we recommend coming on into the clinic and our podiatrists will conduct a free assessment of your foot type and recommend the best arch height and length that suits your foot.
How much are these thongs?
These thongs are $35, which are more affordable than most rubber thongs found in stores.